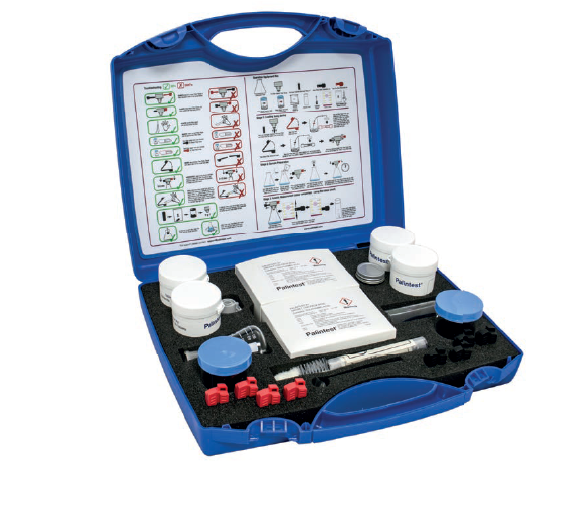 The Visual Colour Detection Kit operates using the same unique 3-stage filter system as in the Palintest Digital Arsenic Test Kit, but the resulting colour change…
Product Description
The Visual Colour Detection Kit operates using the same unique 3-stage filter system as in the Palintest Digital Arsenic Test Kit, but the resulting colour change is compared and analysed against a calibrated colour chart by the user, as opposed to being measured on a colorimeter.
• Simple test protocol with packaged reagents and visual test determination.
• Employs the unique 3-stage filter system for increased sensitivity and operator safety.
• Lightweight field case containing all parts required for use.